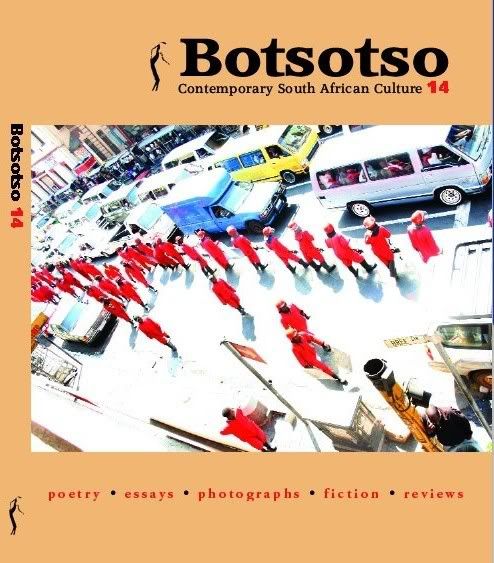 Botsotso 14, a new journal of poetry, fiction, graphics, essays and reviews containing the work of over 50 writers and artists, with special focus on the Art for Humanity "Woman and Child" project which featured 15 pairs of women poets and artists.
Copies are available direct from the publisher.
Please contact botsotso@artslink.co.za for ordering information.
» read article